5 Best VPNs For Kodi Streaming 2017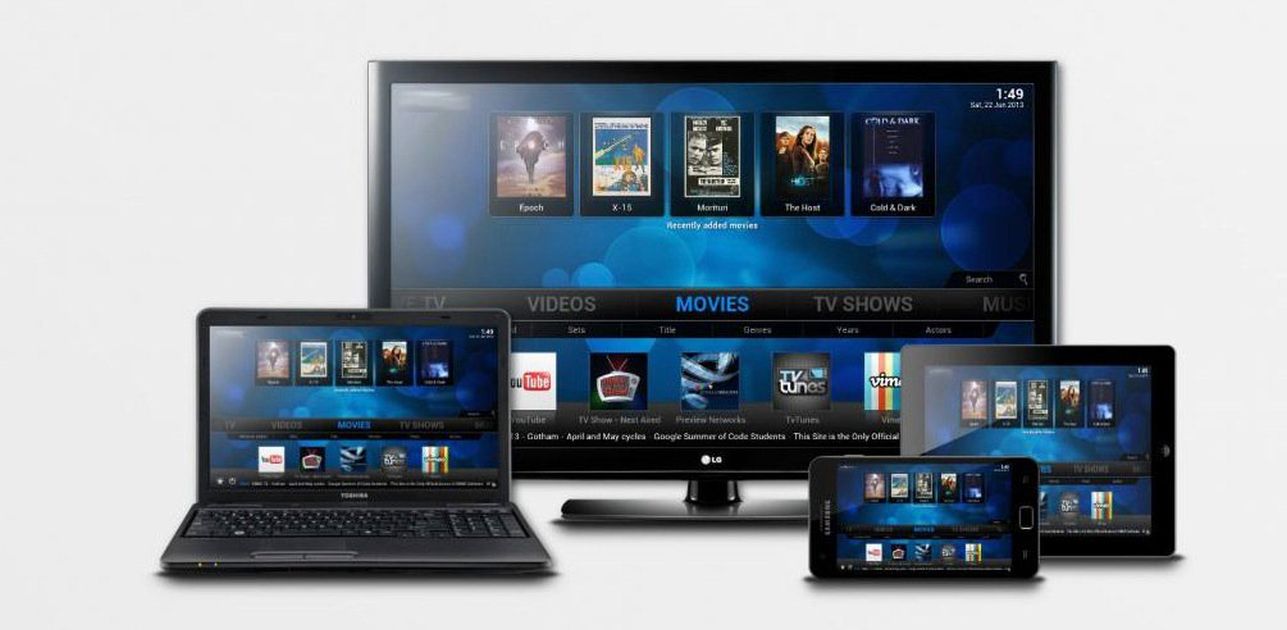 Alex (Shurf) Frenkel
(Ex-Hacker, heeft de duistere zijde achter zich gelaten en leert jonge Padawans om de kracht te gebruiken)
Kodi Streaming is a free, open source media software platform for streaming videos, music, games and much more. Kodi is compatible with OSX, iOS, Android, Windows and Linux, but provides zero content, so you are left to rely on others to provide plug-ins and add-ons.
Using a VPN, or a Virtual Private Network (click to learn more on "what is a vpn"), with Kodi will provide the much-needed security and protection from hackers, government snoops and criminals alike while on a public or private network. Everyone is prey for these cyber-criminals today, and using a VPN is your first and only chance to stop them from nabbing your identity and personal information.
There are several good VPNs out there but knowing what to look for while using Kodi Streaming will help you choose the best option for your systems. You need super-fast speeds, total encryption, proper hopping connections and one that does not log your information will keep you free from snoops and criminals.
A more detailed review of each VPN is included below
*The upper table should be more updated than the text below.
NordVPN is one of the greatest on the market today and provides a multi-faceted security network to keep your sensitive data safe from preying eyes and boasts proper speeds. They offer completely robust encryptions, multi-hop connections and their lack of data retention laws in their home country of Panama, they are utterly without logging requirements so stream away. They also offer a network scale of over five hundred and fifty servers in forty-seven countries to keep you protected across the globe.
IPVanish is a US-based VPN provider that is considered a Tier-1 network with connections in over sixty countries. They provide extremely fast speeds even while streaming on mobile devices. Their clients are specifically designed to mirror their counterparts of desktops, and they do not keep logs of your surfing. They have the utmost in security and protection protocols for your secure use on any private or public network.
Express VPN are seemingly the pioneers to the VPN market and provide outstanding reach while you are streaming with connections in over seventy-eight countries that are fast and secure. They also offer up to three connections at any given time from multiple devices and do not keep usage logs and do a dump of connection logs often. They are a bit more pricey than others but well worth it.
This Hungary-based company provides the utmost in security and protection for the long haul. If anonymity over time is a requirement, then Buffered will deliver. It even offers free streaming of Netflix which is unheard of today with the crackdown by Netflix. It supports open VPN and run private DNS servers. It provides unlimited bandwidth, ultimate speed and you can even choose between over thirty different countries to connect with.
Cyber Ghost has been around for years and has grown in reputation because of all the features it delivers to users. They have the extreme benefit of military grade encryption along with not needing add-ons, plug-ins or the use of other browsers.  Cyber Ghost has a name for being one of the best and safest ways to surf the internet and even has a build in ad-blocker for faster surfing.
Summary
If you want to stream video, pictures, and music with security and performance, then these five will do the trick. Protect yourself from cyber-criminals by utilizing the best VPNs on the market today and make sure you have fast speeds for all your streaming needs.